Furcy Botanik was born from a deep-rooted love for botanical beauty. It is a story of passion and innovation, blending science, natural ingredients, and ancestral knowledge  to craft unique and highly efficacious formulations.
Our key natural ingredients go through a bio-fermentation process that breaks down organic materials into proprietary compounds to enhance their absorption into the skin, thus ensuring superior, unsurpassed product efficacy.

We focus on enhancing skin firmness, brightness, and moisture by addressing the primary culprit behind aging: inflammation caused by micro-damages like sun exposure, pollution, stress, and environmental changes.

Our credo is to maintain one's BeautySpan™ akin to extending one's lifespan and healthspan.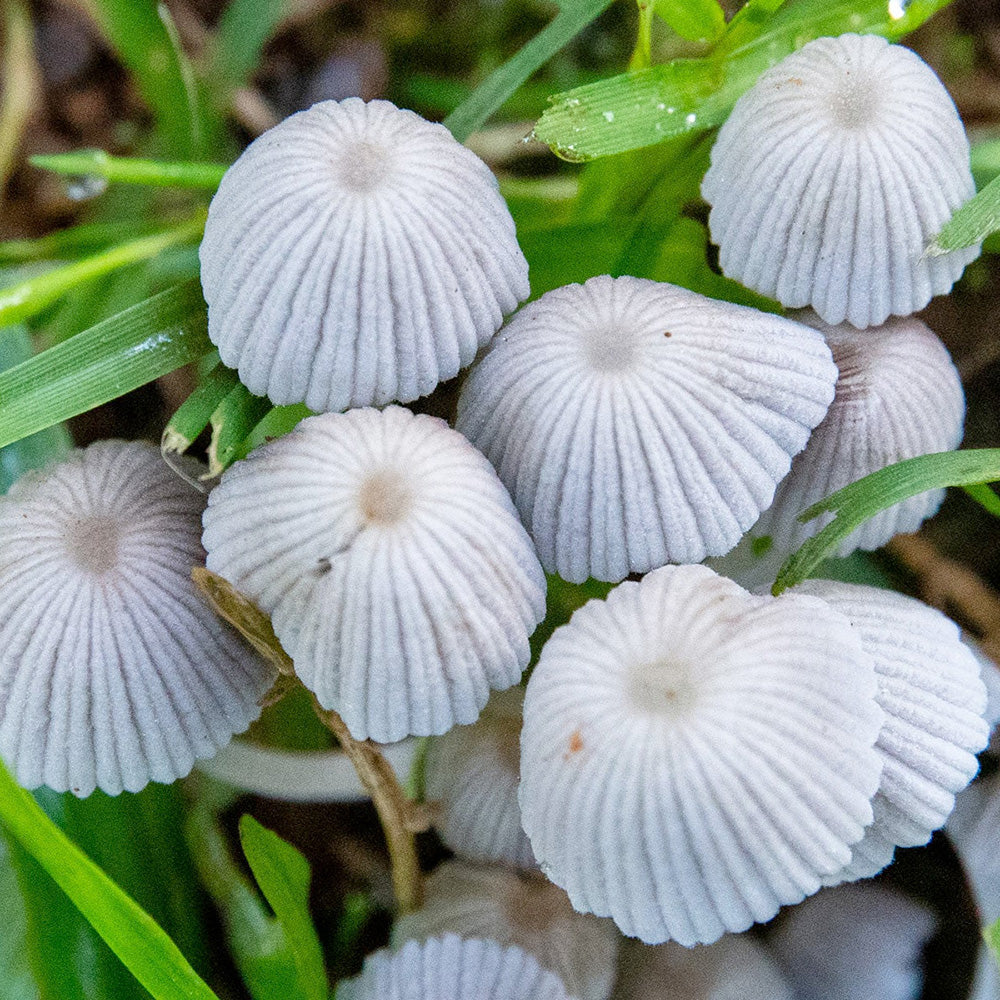 DJON DJON
Djon Djon, often referred to as Haiti's black truffle, is a rare and highly coveted mushroom exclusive to Haiti known for its strength-boosting qualities in food. Djon Djon contains a high concentration of Beta Glucan, a molecule with superior hydrating, anti-inflammatory and antioxidant properties that topically calms and soothes irritated skin while retaining moisture. Its plumping effect also helps in smoothing fine lines and wrinkles.  
FURCY Botanik's proprietary bio-fermented Djon Djon derivative Hydramax-DF1™  serves as the foundation of our FURCY Botanik collection and makes it ideal for sensitive skins. Hydramax-DF1 helps achieve a healthy, vibrant and youthful skin with more radiant complexion.
Djon Djon, this unassuming mushroom, only appears during the rainy season, growing randomly, and mainly in hidden nooks of dead wood scattered across the rugged terrain in the central part of the country. It is carefully handpicked by foragers within a narrow 5-hour lifespan and then left out to dry in the sun. Djon Djon is also held in high regard by food connoisseurs around the world, a delicacy that has its own distinct flavor, aroma and color.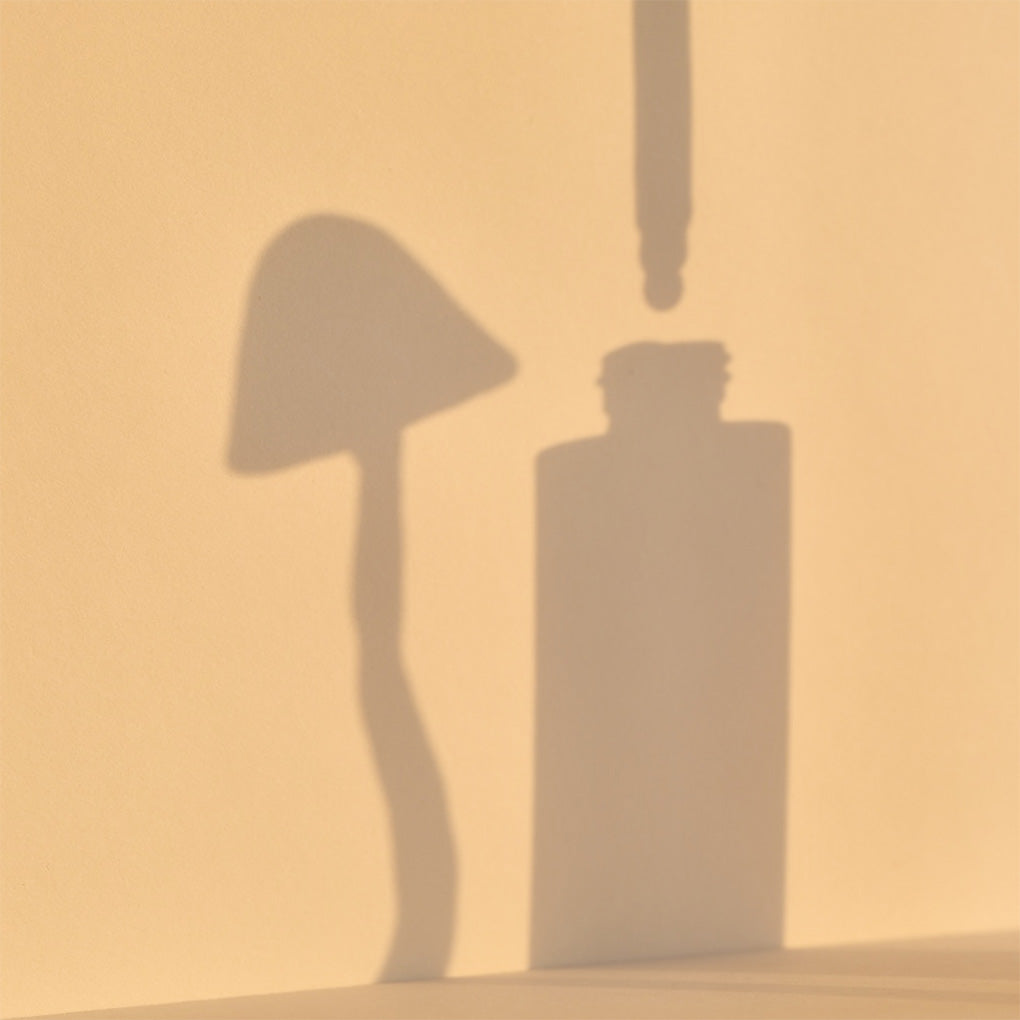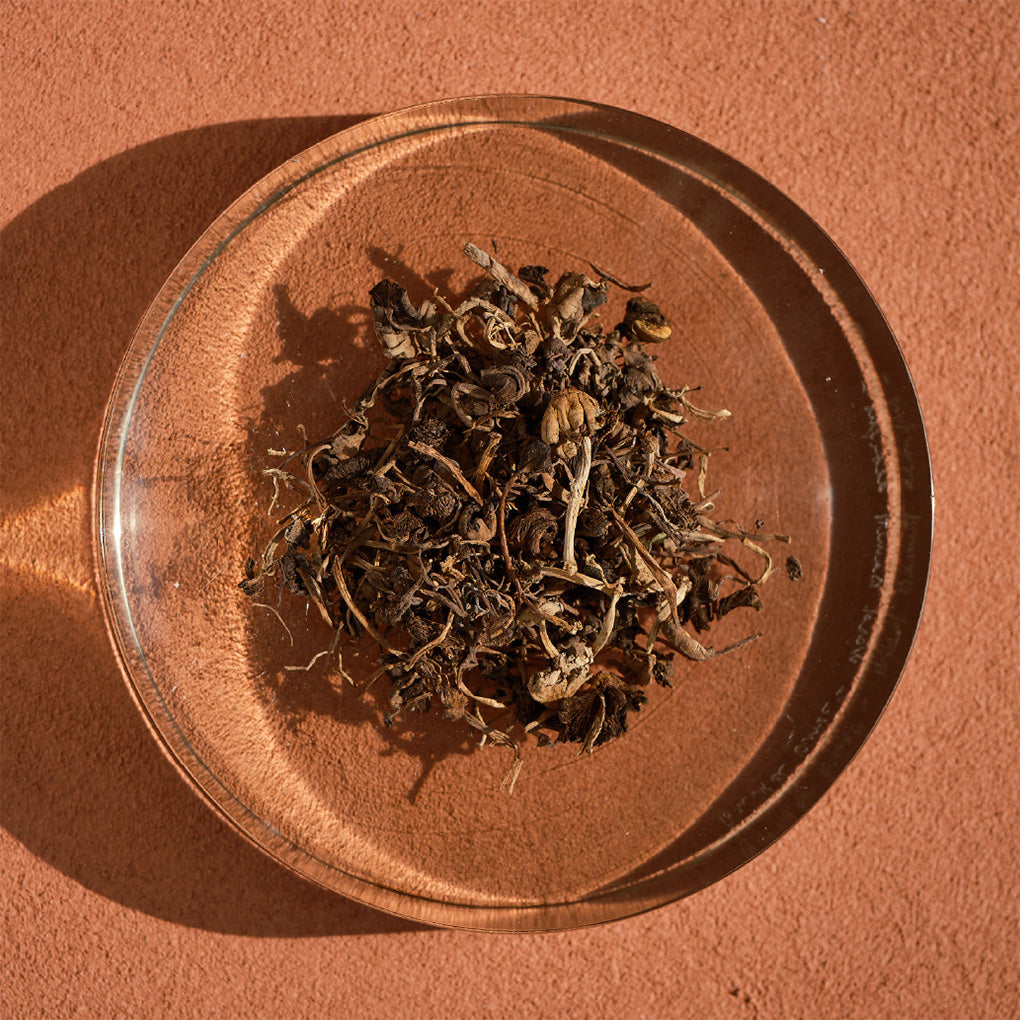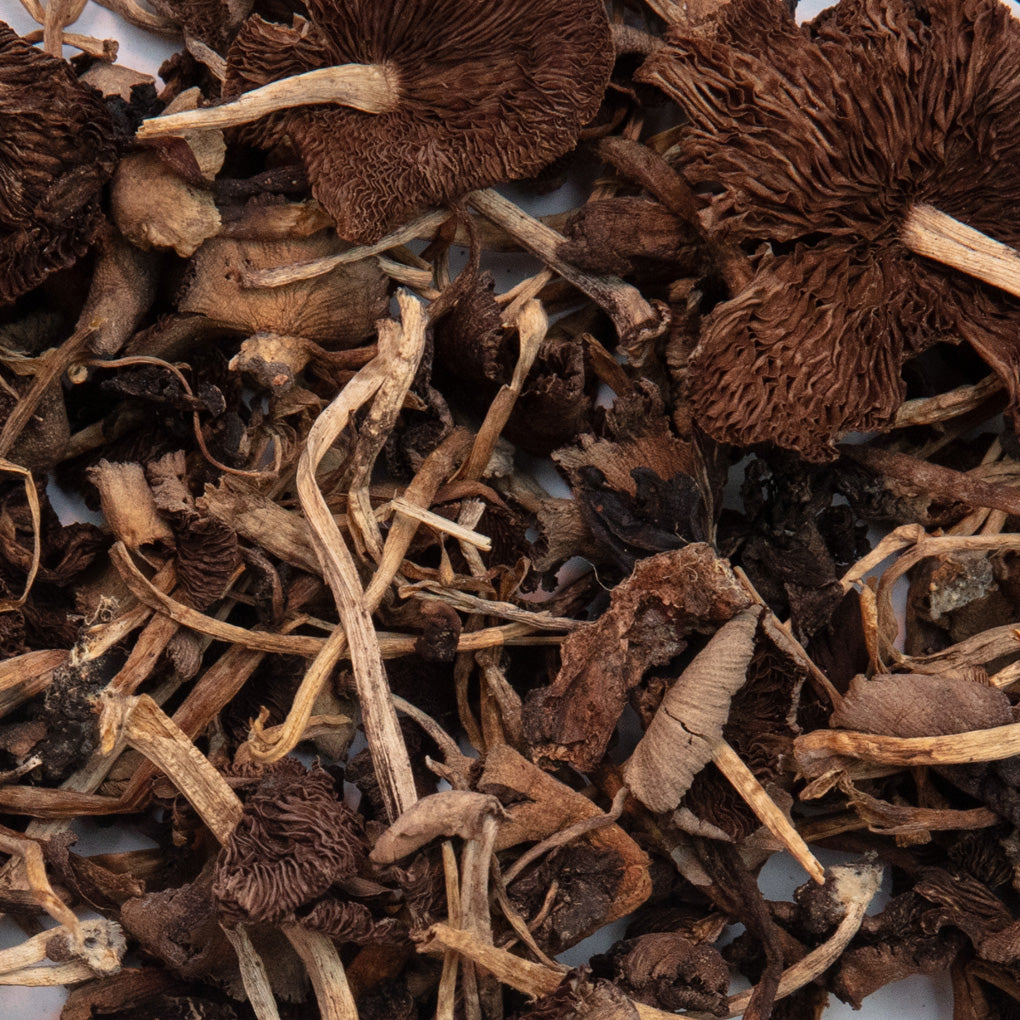 Guava Leaves
In in-vitro studies, our proprietary bio-fermented Guava leaves compound Shieldmax-GF1™  exhibits outstanding antioxidant properties compared to Vitamin C. It helps protect the skin against free radicals caused by environmental factors such as sun and pollution.  It significantly reduces the reactive oxygen species (ROS) and therefore is effective in preventing DNA damage and oxidative stress. It considerably restores and increases Collagen-1 and Hyaluronic Acid production and level after UV exposure. Our guava leaves are handpicked in the village of Furcy.
Together our proprietary Djon Djon and Guava ferments show excellent antioxidant, anti-inflammatory and DNA repair capabilities; they help enhance the skin barrier functions, with superior photoprotective, anti-ageing and anti-pigmentary capabilities.
Vetiver Essential Oil
Vetiver oil is used widely in perfumes for its excellent fixative properties and its distinctive woody scent. It is a key ingredient of the natural fragrance of our products.  It promotes stress relief and cultivates a feeling of balance and relaxation. Our vetiver is sourced in Haiti's southern city of Les Cayes, a globally recognized producing region for its exceptional quality.
Hibiscus Flower Extract
Abundant in antioxidants, hibiscus flowers are cherished for its hydration properties. They are utilized for their soothing and calming effects on the skin, and are thought to reduce redness and soreness.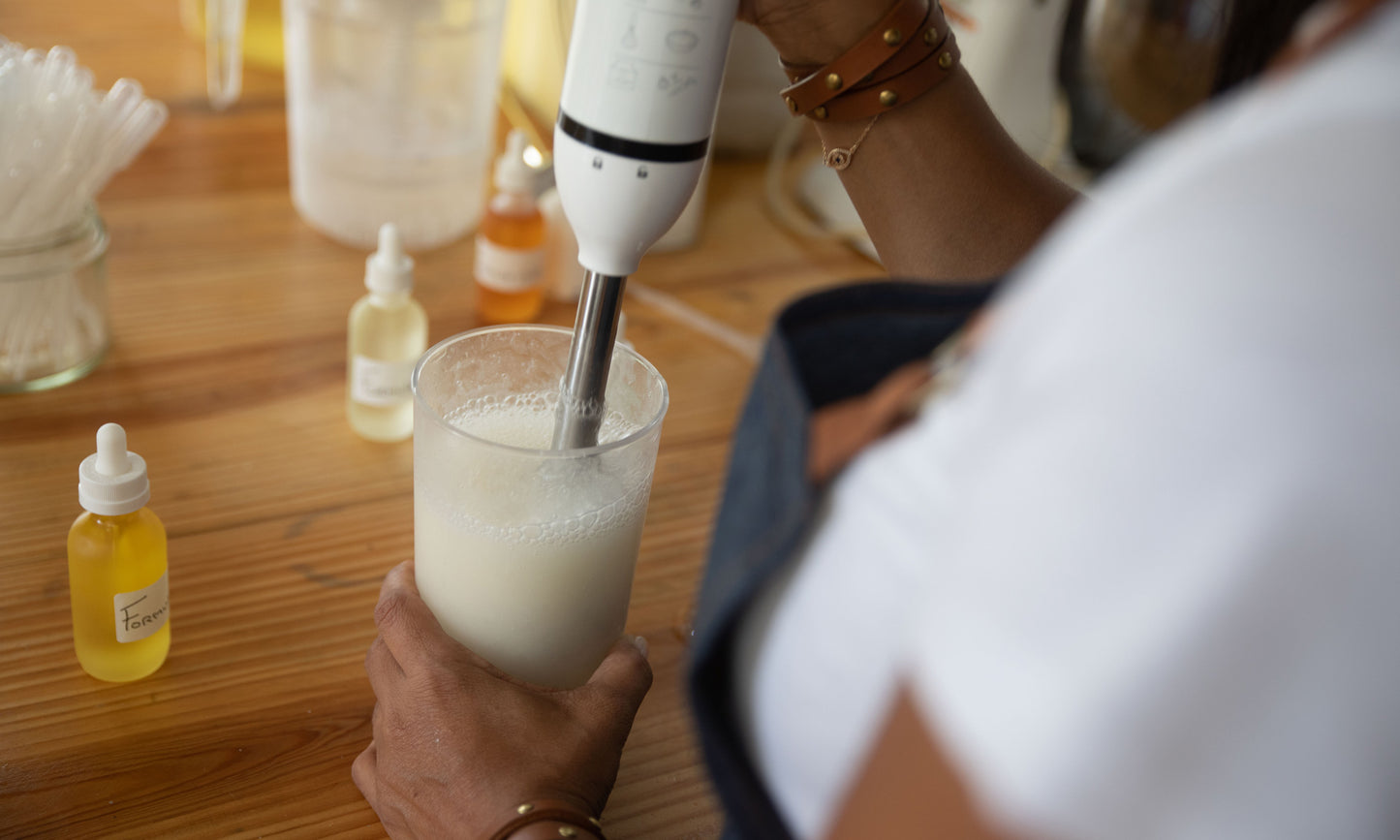 POWERFUL PERFORMERS
Alongside our collection of potent plants, co-founder Harvey Gedeon masterfully blends other advanced skincare ingredients to create world-class, highly efficacious products.

NIACINAMIDE
A form of Vitamin B-3, Niacinamide exhibits remarkable benefits for the skin, such as improving texture, brightening, and fortifying its overall health. Noteworthy advantages of Niacinamide include pore size reduction, redness reduction caused by acne, diminishing dark spots, and smoothing fine lines and wrinkles.
CERAMIDES
Derived from vegetable sources, Ceramides are lipids that comprise approximately 50% of the skin's outer layer. As one ages, Ceramide levels naturally decrease. They are often referred to as "the glue" that binds skin cells together, forming a robust skin barrier. Ceramides are instrumental in retaining moisture and safeguarding the skin, resulting in improved skin firmness and hydration.
HYALURONIC ACID (HA)
HA is renowned for its exceptional ability to absorb and retain water, thereby ensuring optimal skin hydration, resulting in a soft and supple complexion.
TRIPEPTIDES 1 and 7
Tripeptide 1 and 7 demonstrate the potential to stimulate collagen production to maintain skin elasticity, volume, and moisture. They promote the overall vitality and function of skin cells and enhanced skin texture and firmness.
SQUALANE
Squalane is an emollient that closely mimics the natural oils present in the skin. It heightens skin hydration, improves vibrancy and a smoother complexion. Squalane also plays a vital role in enhancing skin texture.
OMEGALIGHT™
Omegalight™, a trademark of the Solabia Group in France, is a vegan-friendly ingredient. Omegalight was found to progressively decrease pigmentation levels in dark spots, offering long-term benefits in achieving an even skin tone.
CAFFEINE
Caffeine, recognized for its antioxidant properties, serves as a vasoconstrictor that can effectively brighten the skin and reduce the appearance of dark circles and under-eye puffiness.
All our formulations are pure and free from parabens, phthalates, artificial colors, and synthetic fragrances.